Trope Alert: The Supernatural Detective
You've got super powers. You've been bitten by a vampire, turned into a werewolf, woken up a zombie. But hey, you've still got to make a living. What are you going to do?
Become a detective. Because obviously.
There's an uncanny number of private eyes with a dark background. And it's frequently justified – these are characters who are up all hours, have connections to the underworld, and the ability to sneak or spy better than the average mortal. But rather than undertaking corporate espionage, writing crime novels, or planning weddings, they don a trilby, defeat the flim-flammer, and save a dame.
Unsurprisingly, there are already a host of identified detective-related tropes. Today, though, we introduce a new one: The Supernatural Detective. The Supernatural Detective is different from the Occult Detective, who investigates the paranormal but may not be supernatural themselves…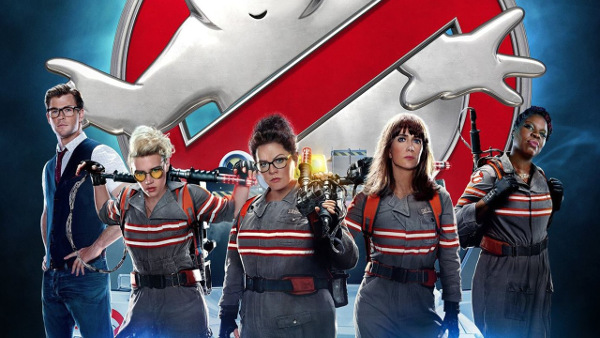 …but there is, as one might expect, some overlap (the more-than-human often encounter others like them).[1] It includes, but is not limited to, the Vampire Detective Series. The Supernatural Detective is perhaps best understood as a subset of the Exotic Detective, where their unusual trait is specifically some supernatural characteristic. The crimes they solve may be mundane or mystical.
An illustrative sample follows. Let us know your favourites, including those we haven't mentioned, in the comments or on twitter/facebook/tumblr.
The Vampire Detective
As noted above, vampire detectives have a trope of their own:
[T]his might be because vampires fit so easily into the Film Noir Private Detective with their tendency to be out at night, tendency to wear long coats, messy backstories, inevitable love difficulties, not-so-clean morality, and in some sense of the word, a drinking problem.[2]
Angel is the television exemplar – broody, dark, giving up the love of his undead existence, and in aesthetically film noir fashion (at least in season 1), using his powers to solve crime.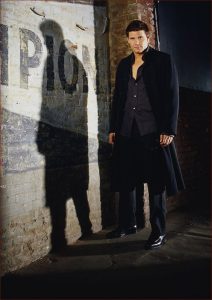 The Werewolf Detective
Need flexible working hours because you turn into a ravening monster at the full moon? No worries: become a detective. Larry Talbot – aka The Wolf Man – does just that in Neil Gaiman's short stories Only the End of the World Again and Bay Wolf (an adaptation of Beowulf, as the name suggests).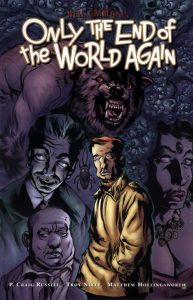 The Superhero Detective
Although frequently male, the Supernatural Detective is not bound to a single gender. In both the comics and recent Netflix series, Jessica Jones – former superhero, with superhuman strength (and, in the comics at least, ability to fly) – works as a private investigator.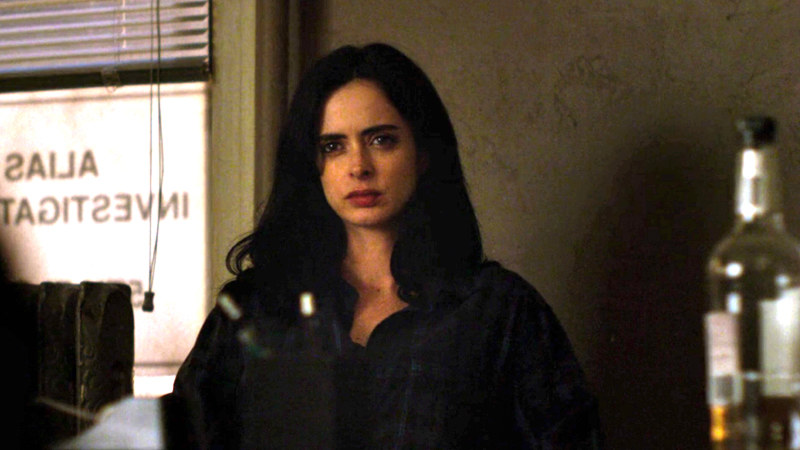 And she's not the only one. Marvel's Jamie Madrox works as a PI in New York along with Wolfsbane and Strong Guy.
But perhaps best of all, DC's Detective Chimp solves crimes while wearing a Sherlock Holmes-style deerstalker hat, frequently assisted by the Bureau of Amplified Animals, including Rex the Wonder Dog. This stuff writes itself.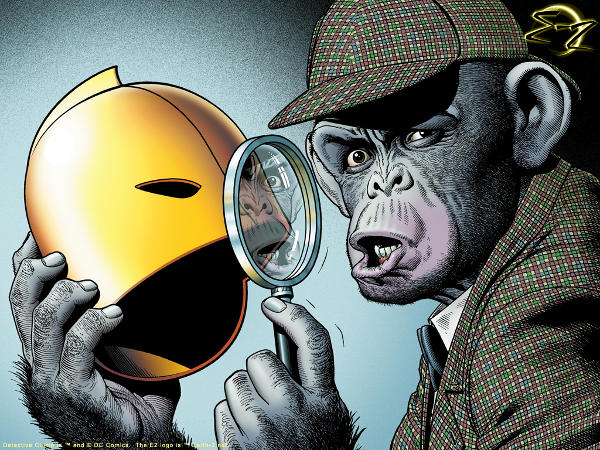 The Lord of Hell Detective
You'd think we were making it up, but no, even Lucifer gets a turn as a gumshoe. Based on Lucifer Morningstar from Sandman, and appearing in Vertigo's Lucifer, the eponymous TV show follows the fallen angel as he "decides to help the LAPD Detective Chloe Decker solve homicides for his own amusement."[3]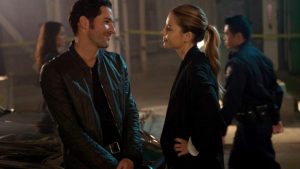 Lucifer isn't the only divine being to get caught up in the PI business – in the manga (and anime adaptation) The Mythical Detective Loki Ragnarok, the Norse trickster opens the Enjyaku Detective Agency to investigate the paranormal (and y'know, collect evil auras that take over human hearts in order to return to Asgard. It's important to have hobbies).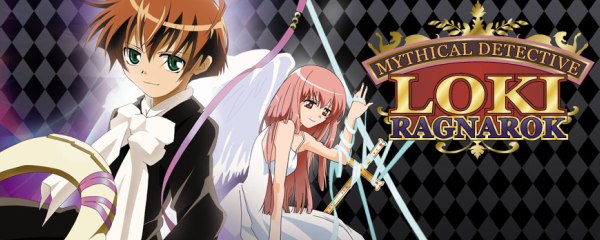 The Zombie Detective
In iZombie, the central character finds work at a morgue for a steady source of brains. 'But that doesn't sound like detective work!', you exclaim.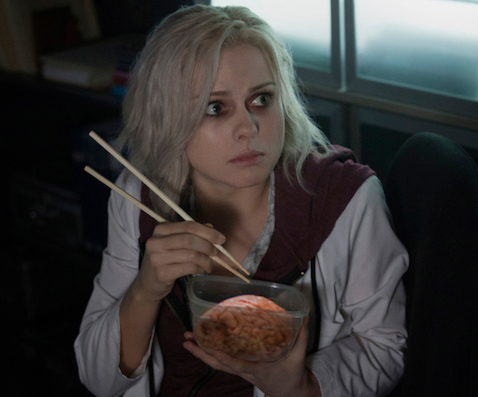 Suspend your disbelief, dear reader:
Whenever Liv eats a dead person's brain, she temporarily inherits some of their personality traits and experiences flashbacks of their life. Those visions are generally triggered by sights (events or objects) or sounds (repeated sentences). In the case of murder victims, the flashbacks offer clues about their killers. Liv uses this new ability to help Police Detective Clive Babineaux solve the crimes, passing herself off as a psychic…[4]
A pseudo-psychic zombie two-for-one! Take that Simon Baker!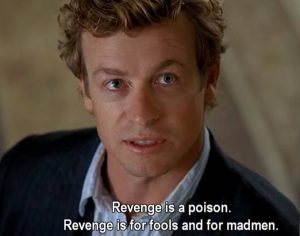 (Also, here's a fun fact: The Walking Dead was almost a zombie detective show – but with zombie crimes, rather than zombie detectives. The Master notes that, having recently reached Series 4, he "would not have made it that far through a Zombie detective series.")
The Extra Lucky Detective
I was originally going to call this section 'The Magical Detective'. After all, it would be strange to have even one example to put under such a specific heading, but to my surprise, here are two: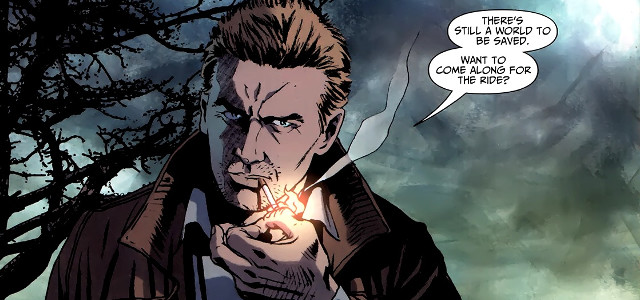 John Constantine of DC Comics fame (played by Keanu in the movie) has a range of magical powers including "synchronicity wave travelling… an instinctual supernatural ability for Constantine to make his own luck."[5] Like Angel and Loki, he overlaps with the Occult Detective.
More recently, Stan Lee's The Lucky Man has appeared on television, starring a homicide detective that can 'control luck' thanks to an ancient magical bracelet….
I guess the FFX-2 Lady Luck suits weren't available. Shame – he would've looked dashing.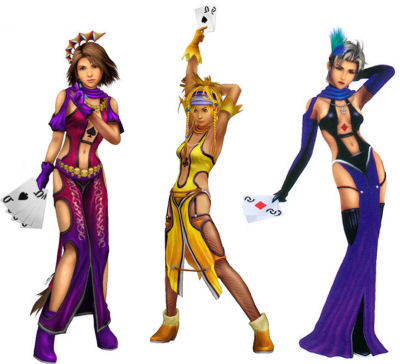 ---
So that's it for our first serving of pop(culture)corn – I hope it proved a tasty morsel. Know of any other examples, or alternative employment opportunities for the charmed/cursed/divine? Tell us in the comments, or on facebook/twitter/tumblr.
---